The 3D Pyramids tile was designed for all lovers of simple, geometric shapes. It works great in the bedroom as well as the living room and the lobby.
Available colours: White, Neutral, Grey, Anthracite.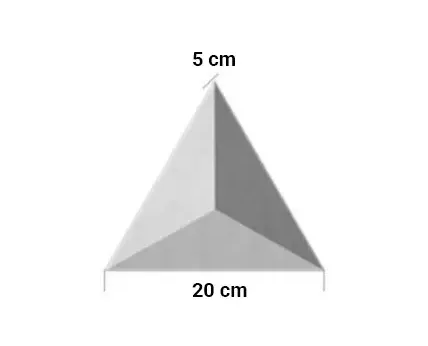 COLLECTION NAME:  3D Concrete Tiles
MODEL NAME:  Pyramid
BASE : 20 cm
HEIGHT: 5 cm
For indoor installations and when the wall is not taller than 3 m, we recommend Mammuth Adhesive.
For larger-scale projects, outdoor projects and for wet areas, we recommend either one of the following adhesives:
Mapei Keralastic T two-component adhesive
Mapei Keraflex Maxi S1, only with additional primer agent Mapei Mapecoat or Mapei EcoGrip to be applied both to the back of the panels and to the wall; the primer should completely dry before proceeding with the adhesive.
If grouting is necessary, we recommend Mapei Ultra Colour Plus, available in different shades of grey.
Before using any of the above mentioned adhesive and grouts, please make sure the installer is familiar with the relative technical data sheets and installation manuals.
Concrete Tiles are made to order.

Production + delivery time is normally up to 14 working days from the order date. For the most up-to-date lead time please check the information in the box below the 'Add to cart' button or contact our sales office.

We deliver concrete tiles in secure and safe packaging on pallets.

The tiles are quality checked before shipping. Delivery service by courier, trackable and fully insured - signature required.

These tiles are made of real GRC concrete. They are lighter than industrial concrete but maintain its distinctive characteristics, including the typical air bubbles and shades variations.
Our architectural concrete is reinforced with fiberglass to make it last even longer. All tiles are covered by a 10 years warranty, testament to the quality of the material.

For stunning outdoor projects, choose our waterproof and weatherproof tiles. They are also great in kitchens, bathrooms and any other high humidity area.